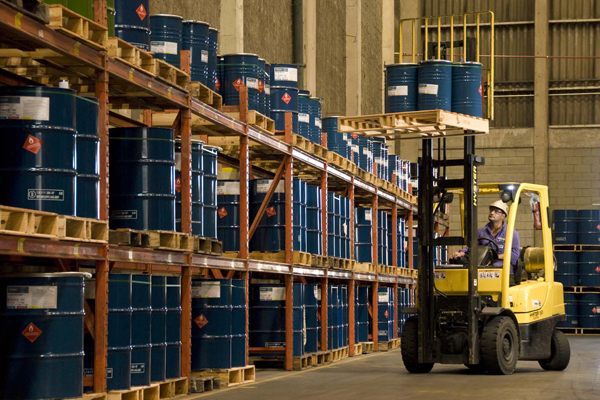 Every employee responsible for learning and practicing safety
At Valspar, sustainable business practices begin with safeguarding our employees' health and safety on the job. We work to instill safe practices as our standard in every operation, not simply as a short-term reaction after an incident or injury has occurred. To keep safety at the forefront of every employee's behavior, our program relies on employee engagement.
Every employee is expected to take responsibility for safe working conditions and promote safe practices. Employees raise questions and make suggestions to ensure safety remains at the forefront of our work. Each employee's annual performance review includes a rating for working safely according to the employee's job function. Managers are held accountable for meeting performance targets related to safety in their areas of responsibility.
While Valspar is proud of its safety record, we are continuing to make significant improvements. We believe that every incident is preventable. Our goal is to get to zero incidents. We are currently tracking to record 0.5 incidents or fewer per 100 employees by the end of 2015, a 32 percent reduction in on-the-job injuries among Valspar employees over three years. Reaching that target will extend our significant progress toward safer work environments and zero incidents. Our incident rate has declined nearly 84 percent since 1995 and has dropped more than 35 percent in just the past five years.
We will reach our targets through an ongoing emphasis on safe behaviors, as well as safe working environments. Every business function, in every location, begins meetings with a safety message. Senior leaders tailor the messages to individual functions and strive to involve employees directly in keeping health, safety and environmental objectives at the forefront of everything we do. This consistent focus and openness to learning helps Valspar create a collaborative commitment to safety.
In each of our manufacturing facilities, every shift, every day begins with a safety huddle. The topic of the huddles focuses on the day's work conditions, recent incidents that present learning opportunities, or other opportunities to share safety best practices.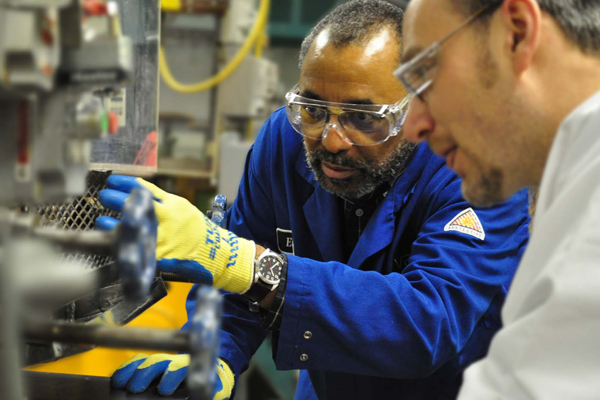 A senior leader spearheads monthly safety conferences within the manufacturing function and encourages every participant to ask questions as well as sharing progress and knowledge across the organization. Each call provides a structured opportunity to:
evaluate performance against internal and external Health, Safety and Environmental metrics,
review incidents to identify and correct gaps in safety practices,
learn from best practices,
update information on Valspar standards or governmental regulations, and
ask questions and suggest topics for future review.
Other teams present safety information at regular meetings, using approaches and topics most relevant to each employee group. To extend our commitment to employee health and safety beyond the workplace, these presentations also help employees learn about safe behavior at home and in their recreational activities.
We also share information with our customers during site visits, when specific product handling questions might arise. We work closely with our suppliers to identify and remediate safety concerns related to the packaging, handling or delivery of materials.
Valspar safety performance TRIR* rate